MBS Blues Music Events
MBS has held numerous blues music events in the Madison WI area years to increase awareness and appreciation of the genre.  We continue to present blues music in our area with the support of our growing community.
MBS Past Events
End of Summer Blues 2022
Our End of Summer Blues event (September 18 at The East Side Club) was a great success!  The weather turned out great, the music was fantastic, people were dancing on the grass and everyone had a great time!
The Performers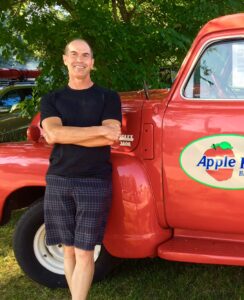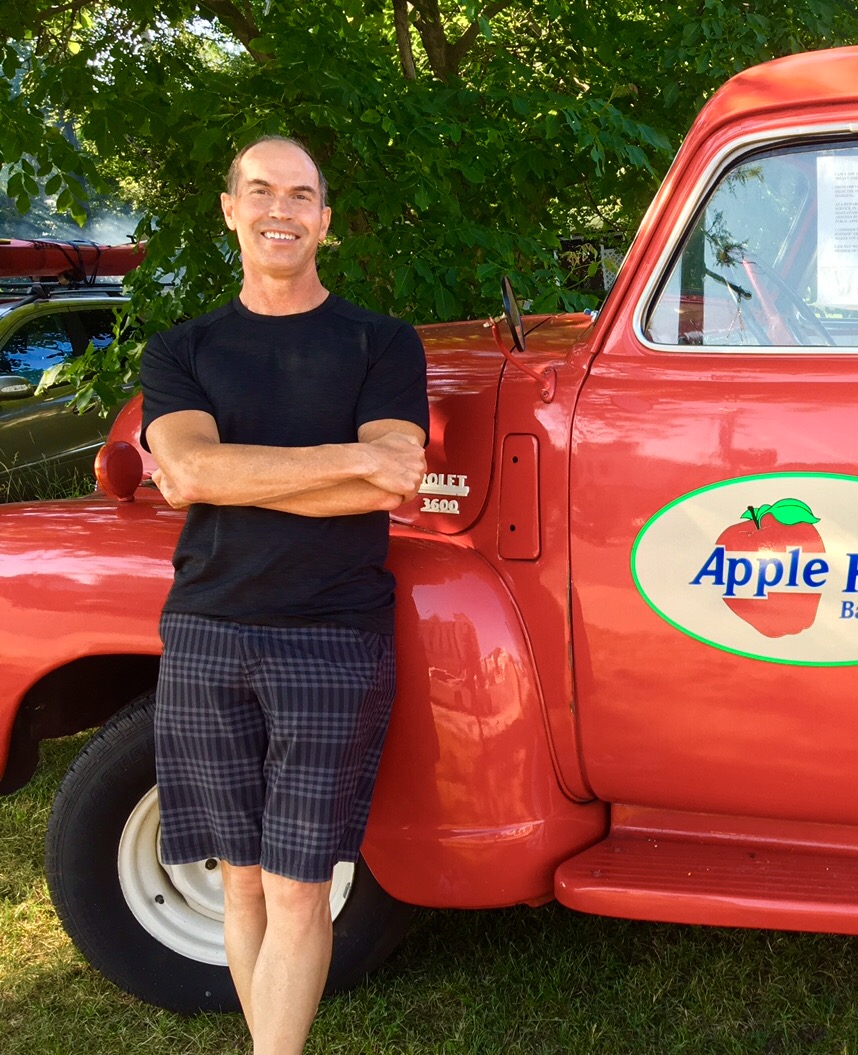 Too Sick Charlie and his One Man Band may call Wisconsin home, but his music is deeply rooted in the blues of the north Mississippi Hill country. With his cigar box guitars, he picks out hip-grinding licks and lays down some solid beats. His toolbox includes his suitcase drum, tambourine snare, and some harp. It adds up to a sound and playing style that is deceptively larger than it seems.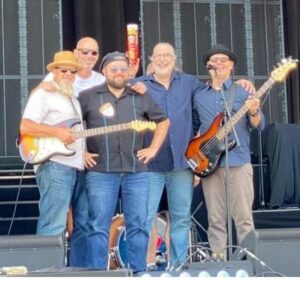 The Blues Disciples
The Blues Disciples has been bringing their Blues to clubs in the Milwaukee area and the Midwest region since 1990.  The group was founded by "Barefoot" Jimmy Schwarz, whose goal was to remain true to the influences of the Chicago electric  blues era of the '50's and 60's. Influenced initially by the likes of  Little Walter and Muddy Waters, and then directly by Wisconsin Blues  greats Jim Liban and Billy Flynn, they forged a sound that took the band to the top of the Milwaukee Blues scene. Their years of powerful shows  every week at the Milwaukee Blues fixture, The Up & Under, turned a  whole new generation on to the Blues genre. Many years and changes have  kept their music fresh and relevant, while still remaining true to  their Blues roots.
Howard "Guitar" Luedtke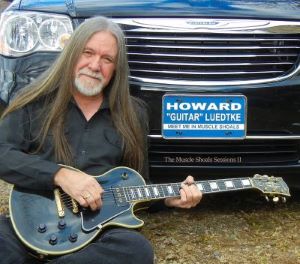 From Blues Blast Magazine:
Based out of northwestern Wisconsin, where he's been a regional favorite for decades, Howard "Guitar" Luedtke is a self-described "old hippie" who plays electric blues the way most old-school fans want it to be: clean, crisp, full of tone and without the over-the-top distortion and fretwork that dominate the airwaves today. Read more here.
Matching Fund Grant
We had a successful fundraiser for our MBS Matching Fund Grant.  MBS members, including many from the Madison area, donated to our grant fund, which helps support MBS educational and community support programs.
It is our mission to increase awareness, understanding and appreciation of Blues music in America's musical heritage. We also have a commitment to racial/gender justice and reform. Music, and specifically the blues, is an effective means of supporting these goals, since blues music comes from the challenges that are the product of injustice.
In order to meet our mission and provide events in our community, we rely on the generosity of individuals and businesses. Without the assistance of community-minded individuals like you, we wouldn't be able to do our work.
Prize Raffle
Many attendees and MBS supporters who purchased Prize Raffle tickets took home some great prizes, including:
Guitar – hardbody Fender electric guitar with case – signed by many musicians
Overture Center for the Arts – Pair of tickets to select shows
Handcrafted iron dinner bell – made in the shape of a treble clef
Shoe Box – Gift certificate for $50.00
Orange Tree Imports – Gift certificate for $25.00
Elderly Instruments Carryall with old posters and more
4 Blues Books – cover the history and musical lives of Howlin' Wolf, John Lee Hooker and many, many others.
Blues CD 4 packs – a variety of local and national artists
---
Bowling and Blues
MBS held Bowling and Blues events at Schwoegler's Entertainment Center, 444 Grand Canyon Drive, Madison, WI 53719, in 2018 and 2020.  Bowlers and musicians bowled together, and artists and bands got up and played great Blues music!  A great time was had by all.
Thank you to our generous contributors:
How It Worked
Teams of three to four people were formed, composed of friends, co-workers, family, and anyone else who wanted to have some fun — people without teams could bowl, too.  We paired-up single bowlers with other bowlers, so that everyone could have a blast!
There was a designated lane for each team, two hours of bowling, and very stylish rental bowling shoes for each bowler.  Attendees had an opportunity to meet Madison-area blues musicians and cool blues enthusiasts!  A "Buy One, Get One Free" admission at Knuckle Down Saloon was included.
Musicians in attendance included Tom McCarty, Steve Porter, Bill Roberts, Don Rembert, Bret Stubblefield, Benny "King Bee" Davis, Tom Strader, Jimmy Voegeli, Tim Payne, Jesse Steinberg, Paul Schwoerer, Nate Moranek, Shari Davis, and Phyllis and Dennis Becker.
Photos From the First Annual Bowling and Blues Fundraiser
Over 60 bowlers participated in our first annual Bowling and Blues fundraiser at Schwoegler's Park Towne Lanes. Friends, families, musicians, MBS members and nonmembers all had a fantastic time.
---
Wild Women of the Blues
MBS has held several WILD WOMEN events to promote women in the Blues as well as to increase awareness of women's issues. These great events brought outstanding female Blues Artists together to celebrate the spirit of women and show what they can do.
Each WILD WOMEN event has had its own character and has brought out the spirit and energy that women bring to the Blues. Check out this (quite impressive) list of the Wild Women who made these events unique.
---
Annual Blues Picnic
A free public community event
MBS's 1st Annual Blues Picnic was held on June 22, 2003, in Warner Park, with nine hours of free Blues music. A crowd of 500-700 enjoyed the gorgeous setting, Blues music, and food on their picnic blankets and lawn chairs.
Since then, our Annual Blues Picnic has grown to an attendance of several thousand people. Great Blues music, family & friends, a great selection of food, dancing, beer, prizes, 50/50 cash raffles, and Blues-related merchandise have kept this event a very successful community gathering.
The "Blues Kids", a youth Blues harmonica and drum group, has been a staple Outreach Blues Education Program at the Blues Picnic. The kids have worked with Joe Nosek and Oscar Wilson of the Cash Box Kings and Joey B. Banks of the Black Star Drum Line Performance Group. Backing up the kids, the Cash Box Kings have been regulars of our picnic. Joe and Oscar have taught area kids Blues songs and harmonica at Madison neighborhood centers. Joey B. Banks has built up the drumming skills of the kids from the Boys & Girls Club of Dane County as well as his performance group.
The Blues Picnics include food drives for local pantries, and sales at the picnic have benefited local community organizations.
Past Performers
#1 – 6/22/03: Lady P,  Tate's band, Clyde Stubblefield,  Charlie Brooks, Barb Wire Fence, Jerry Alexander, Tony & the Blues Machine, Koenig Group
#2 – 6/27/04: Lady P, Tate, Mel and Soul Brothers, Shari Davis, Barbwire Fence, Clyde Stubblefield, The Rain Dogs with Lindsay Feuling, Cash Box Kings; jams featured special guests Catfish Stephenson, Charlie Brooks
#3 – 6/26/05: Lady P, GNP Dance Troupe & Blues Kids w/ Joe Nosek, Shari Davis, Arkansas Mel and the Good Dogs, James Tate with James Eisele & Charlie Books, Cash Box Kings, Jim Liban, Paul Filipowicz; open jam  featured Dan Schilling and New Crew Band
#4 – 6/25/06: Lady P, Vera Court Blues Kids w/ Joe Nosek, Mud Angels, Cash Box Kings, Queenie & The Blue Cats, Arkansas Mel & the Soul Brothers, Shari, Paul Filipowicz, Jim Liban Blues Combo; jam session featured Magic Slim & the Teardrops
#5 – 6/23/07: Vera Court Blues Kids with Joe Nosek, Queenie & the Blue Cats, Sue DaBaco & Wise Fools, Charles Walker, Blues Band – MBS Wisconsin Blues Challenge 2nd Place Winner, Cash Box Kings, Livin' Will, Tate & 008 Band, Bobby Bryan & the Original Downtown Players – MBS Wisconsin Blues Challenge 1st Place Winner, Post-Picnic blues night at the Harmony Bar with Michael Coleman & the Backbreakers
#6 – 6/21/08: Don Rembert with Clovis Mann, Shari Davis & the Hootchy-Kootchy Band, Joe Nosek's Blues Kids, Cashbox Kings, Danny Miller Band, Mud Angels, Paul Filipowicz
#7 – 6/20/09: Aaron Williams and the Hoodoo, The Karri Daley Band, Joe's Blues Kids, Cash Box Kings, The Jimmys, Linsey Alexander, The Groove Hogs,
#8 – 6/19/10: Tate and the 008 Band, Shake Daddys, Joe's Blues Kids, Cash Box Kings, Reverend Raven and the Chain Smokin' Altar Boys, John Primer and the Real Deal Blues Band, Grana' Louise and Troublemaker
#9 – 6/18/11: Tani Diakite & the Malian Blues Band, Fedora, Joe's Blues Kids, Cash Box Kings, Alex Wilson Band (2011 IBC Finalist!), Tana DeLonay & Outside the Blues, Westside Andy / Mel Ford Band with Barrelhouse Chuck
#10 – 6/23/12: Westside Andy & Glenn Davis Duo, Jimmys with Perry Weber, Joe's Blues Kids with Madison Favorites All-Star Blues Band, Shari Davis and the Hootchy-Kootchy Band, Tate and the 008 Band, Howard "Guitar" Luedtke & Blue Max with Clyde Stubblefield, Richie Rich and the Chi-town Blues Band with Shannon Curfman
#11 – 6/22/13: Dave Potter & the Alley Kings, Joe's Blues Kids, Cash Box Kings, Johnny Chimes & the Natch'l Blues Band, Joel Paterson Trio, Valerie B. and the Boyz, Matthew Skoller
#12 – 6/28/14: Kyle Henderson, Blues Kids, Altered Five, Chris Aaron with special guest Jim Schwall, Barrelhouse Chuck featuring Billy Flynn and Westside Andy, Aaron Williams and the Hoodoo
#13 – 6/20/15: Birddog Blues Band, Blues Kids: The Future of Blues, The Jimmys, Jim Liban with the Joel Paterson Trio, Daddy Mack Blues Band, The Dee Miller Band
#14 – 6/18/16: Paul Filipowicz, Blues Kids, Blues Disciples, Jimmy Nick & Don't Tell Mama, Lauren Anderson, Lil' Ed & the Blues Imperials
#15 – 6/17/17: Luke Cerny, Big N' Tasty, Madtown Mannish Boys, Norman Jackson, Brandon Santini
#16 – 6/16/18: Blythe Gamble & the Rolling Dice, Blues Kids, Altered Five Blues Band, Ivy Ford Band, Boom Boom Steve V and the Knockouts, Chris O'Leary Band
---
Wisconsin Blues Challenge
On April 15, 2007, MBS held the 1st Wisconsin Blues Challenge. The winning Blues band, Bobby Bryan and the Original Downtown Players, was awarded a commendation from Governor Doyle and went to Memphis at the end of January, 2008 to represent Wisconsin in the Blues Foundation's International Blues Challenge.
This annual contest has gotten careers rolling for many Blues musicians over the years. Past participants include Eden Brent, Michael Burks, Sean Carney, Tommy Castro, the late Sean Costello, Albert Cummings, Diunna Greenleaf, Zac Harmon, Homemade Jamz Blues Band, Jason Ricci, Matthew Skoller, Super Chikan, Susan Tedeschi, Watermelon Slim and many more. With MBS initiating this event in Wisconsin, more area Blues Challenges have been held sending deserving artists to Memphis and more and more Wisconsin Blues musicians are getting well deserved exposure.