A special hope and promise of renewal
By Shari Davis
Madison Blues Society Board President
Shari Davis and the Hot Damn! Blues Band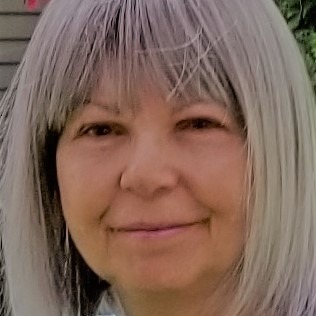 Greetings, fellow Blues lovers,

Here we are on the brink of summer – always a welcome time in Wisconsin – and now more than ever. Summer 2021 holds a special hope and promise of renewal. It has been a long, strange year of social distancing and no live music! We cautiously venture out again to see our friends and families in person and enjoy the activities we have missed. Before we proceed with announcements and other news, I want to take a moment to reflect.

There is a saying, usually considered a curse, of unproven origin. You are probably familiar with it: "May you live in interesting times." Those times have arrived. (This is not exactly news.)

We are recently marking the anniversaries of three events which have had a profound impact on our country and collective psyche.

The first is the Covid-19 pandemic lockdown. The stay-at-home order was first issued on March 24, 2020, went into effect shortly thereafter and was only recently lifted – at last! (We hope it lasts.)

The second is the 100th anniversary last month of the May 21, 1921, race massacre in Tulsa, Oklahoma, and complete destruction of the Greenwood neighborhood which came to be known as Black Wall Street. I must confess, this came as a surprise to me – not that it happened – but that I had never learned of it until now. It is one of those things that was not mentioned in any history book when I was in school.

The third is the one year anniversary of the death of George Floyd on May 25, 2020, at the hands of police in Minneapolis. The outcry, not only from people in cities across our nation, but around the world was a remarkable response in the midst of a global pandemic.

These things happened and are happening. There is much healing needed right now. Today is the time to engage in a new dialog, to reach out to our neighbors in the Black community and have the difficult and uncomfortable conversations, to listen, to hear – and participate in conversations that matter.

There is cause to celebrate.
This year the Madison Blues Society is pleased to announce that we will be among the many proud sponsors of the 32 nd Annual Juneteenth Celebration presented by Kujichagulia – Madison Center for Self
Determination. This is a four day event which will be held both virtually and in person Wednesday June 16th through Saturday June 19th . Saturday's
in-person event will begin with a parade that concludes at Penn Park on Fisher Street at noon. The event will go until 4:00 pm. This year's theme is "Black Resilience…Rising From the Ashes." "Juneteenth is a wonderful opportunity to experience the rich history of Black Americans through various forms of entertainment, lectures, visual presentation, food, and other activities." – excerpt from Kujichagulia MCSD Facebook announcement. MBS will participate in the Saturday event with an information and membership table. We look forward to re-connecting with old friends and making new ones. For more information about Juneteenth see: https://isthmus.com/events/juneteenth-annual/